Professional Mountainbiker turned Winemaker – from the USA to South Africa
Born in Lake Tahoe, an avid outdoorsman, Trevor slid into the world of professional bike racing while studying in the University of Nevada in Reno, a resort area surrounded by mountains, clear skies and winter snows.
Eventually he ended up in a glamorous city jungle, pursuing his career and getting immersed by the hustle and bustle that is Los Angeles.
After almost a decade of racing, chaotic and hectic city life and nothing else on the horizon, he found himself burning out and escaping into dabbling in the art of winemaking while hanging out with mates to somehow find balance and recharge.
Which brought on the idea of taking a time off and taking part in a wine harvest somewhere on this planet during the winter months.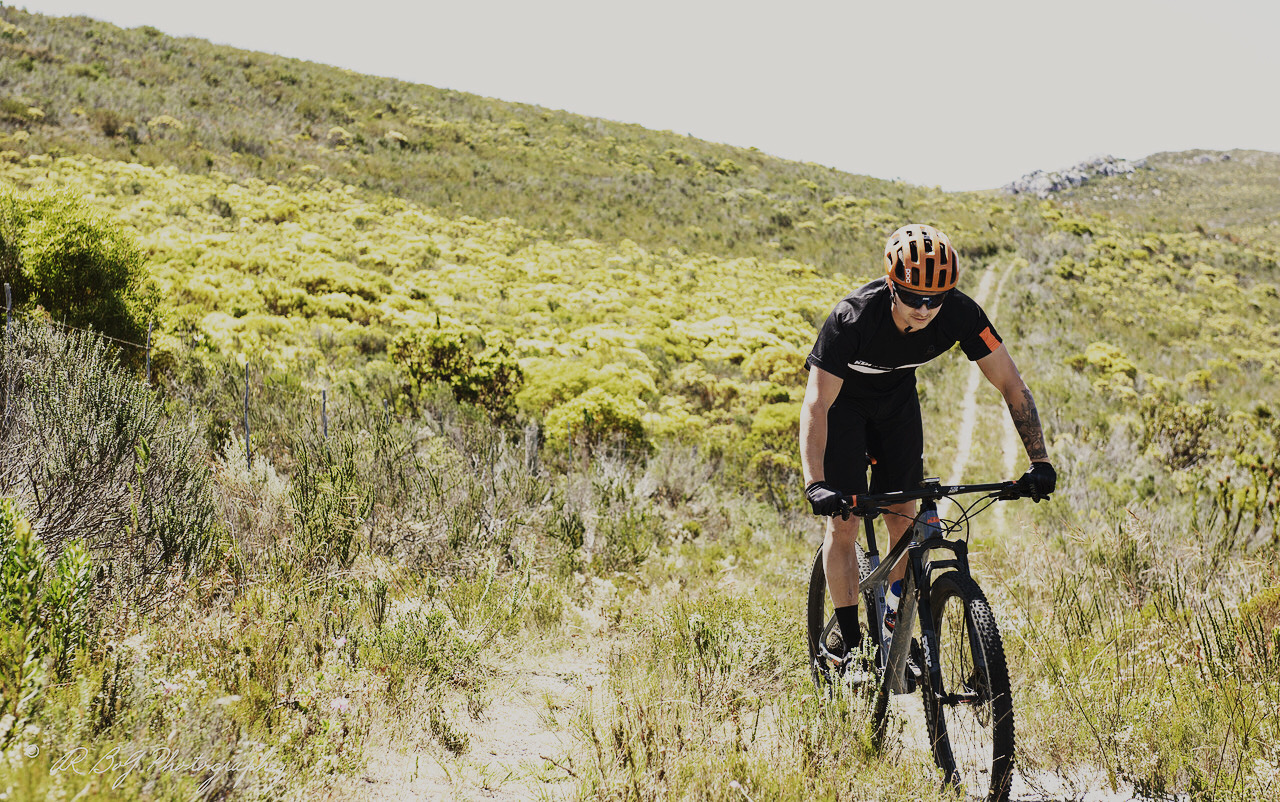 South Africa was the only place, not that he knew much about it "I thought it was all about stray lions and yeah" – laughs- "I really did not have a clue about this country, I did not know Afrikaans was a thing, a person, a culture.I did not know the appreciation for life I would find here and how everyone in the rural areas look out for their neighbors. Little things. You never realize they don't even exist in LA, as you are so far removed."
After arriving in Capetown, he ended up in Gaansbaai, a small sea side farming and tourism community, famous for its Great Whites and marine life, well and it does produce tasty batches of wine also, as I learned while spending time with "Lost Boy Wines".
"I showed up at the cellar, they were still building, the concrete was wet, the tanks weren't even in there and we were picking grapes like the next week like ready to go. There is no power, no water, there is nothing- like proper Africa safety precautions. I got electrocuted probably every week for the first three months I was here- there was always something that would shock me at least once a day. It was a very interesting experience, I swear once this is done I am not coming back here. We were working these terrible days like 18-20 hour days just because everything would just go wrong, we had this big generator that ran everything and it would break, we had a press full of grapes we would be so wrung out by the end of the day but towards the end of it, I really started loving it, the people, the way of life out here and the culture- simple life, appreciation for life and a community looking out for each other."
He decided to stay. Just like that.
" I thought I won't be able to better myself as a wine maker anywhere else in the world than here. The people. The support. Nowhere else would I find that. My focus is entirely on the wine making, I wanted to do something on my own. Its my whole life right now."
That is how and where "Lost Boy" started.
Why the name?
Trevor was referred to with different variations of boy- e.g. American Boy.
Back home friends and family would ask him continuously what he was doing in Africa and wether he was kinda lost- a lost boy.
When he first came to Africa, he was not too sure what he was doing, did not really have an objective or a plan other than experiencing a grape harvest for about three months before heading back to the grind of bike racing.
"That kind of aimless wandering led me to this and my goal in life."
The wine farm is part of a conservancy with land dedicated to conservation and protection of species, roaming through the fynbos.
Lost Boy wines are telling the story of conservation through their grapes and flavors and give back to wildlife, wether its the elusive and endangered pangolin, currently the most trafficked animal in the world, our precious rhino, the African penguin, painted wolves or cape leopard.
With his brand and passion, he is one day looking towards many exciting wine regions world wide to continue this story and his support of conservation efforts and preservation of our wonderful wild.
Fun Fact:
He met his biggest supporter and partner in crime, Monique, in a wine store in beautiful Hermanus and ended up being locked down with her when Covid first hit our continent.